Palm Beach Atlantic University
West Palm Beach, Florida USA
Our mission
A mallet educational experience As Unique As You Are.
Join in on a masterclass with Some of the best educators in the game. Pick the brain of musical social media mavens. Work on your touch with some of the most amazing performers in the game. Get ready for your next auditions. Dive deep into Ensemble playing. Shed your jazz chops with some of the best in the game and explore your composition techniques with the most popular percussion composers in the world. Learn from the best during the day, and use the city as your stage by night. Perform with other talented mallet players from all over the world and stun audiences at our final recital.
Then join in for a week for Girls March…
and Imagine walking into a drumline or front ensemble audition and only seeing other girls there. It may be tough to picture. Girls March offers seminars for young women in the marching arts because this rarely – if ever – happens.
Leadership and success go hand in hand. Even if we are never given the title of "leader", we still benefit from developing and practicing leadership skills. People who exhibit leadership skills are more likely to succeed, which is why it is so important to practice and experiment with these skills early and often. Discover your own leadership style. Open your eyes to what is possible. Try something new during the exploratory blocks. Hone your skills on your primary instrument, or take advantage of the opportunity to try out another instrument you may not have had a chance to learn or go as far with, all while learning from the best in the business. Participate in group discussions about team building, communication, and problem solving. Listen to panels about career development and interact directly with female role models. Perform with your newfound friends and talented colleagues at the final performanc.
If you are ready to take your mallet percussion game to the next level, then fill out the registration link below !
Abby Vencatasawmy | 2018 Member
There aren't enough words to explain the impact that the Malletlab Summer Intensive had on me. I have never felt more welcomed in a community. There was no competition, there was no putting people down, and there was no embarrassment there. Everyone helped everyone, it didn't matter what skill level you were at. I am so incredibly grateful for my new friends and connections that this experience provided for me. I really just want to thank malletlab. Thank you for challenging my playing skills. Thank you for encouraging me to do what I want with my life. Thank you for introducing me to the tabla. Thank you for teaching me how to play 6 mallets. Thank you for all the learning experiences. Thank you for all of the beautiful music. Thank you for the most amazing week of my life. Thank you malletlab 2018.
MalletLab 2018 Summer Intensive Faculty
Nick Calcaterra | 2018 Member
Being a professional mallet player seemed like a one in a million shot before attending MalletLab. I found myself surrounded by like-minded musicians from a multitude of backgrounds, a faculty that has hugely molded the percussive world, receiving game-changing information that otherwise took me months(maybe years) to figure out on my own or on the internet. I won't forget the lessons I've been taught about how to be myself in the music and as an entrepreneur. MalletLab is giving all mallet players a reliable resource to share and grow our passion to music lovers worldwide.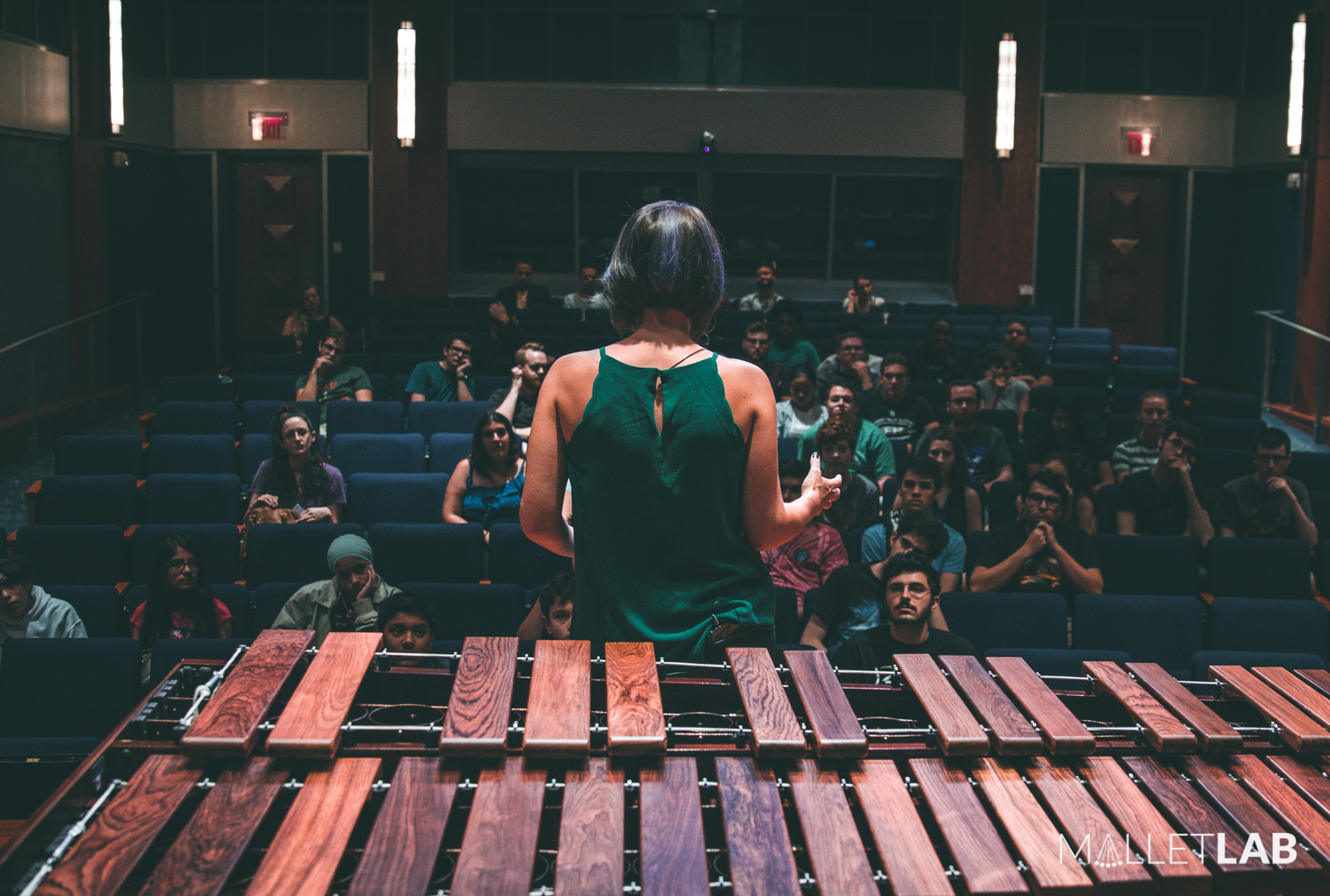 2018 MalletLab Summer Intensive Faculty
Sam Schwartz | 2018 Member
As a young mallet player, there are very few resources that enable me to grow and learn from. My fellow classmates and I can be disregarded because of our age, regardless of playing ability. Malletlab is the complete opposite. Malletlab goes as far as to make the students feel included and appreciated. The people you meet there will become long lasting friends in the percussion community. The ability to meet so many different people and innovators with the same level of passion and desire as you, is provided. So many new concepts and ideas are introduced during the week, making it a very nurturing environment. If you are serious in any aspect about mallet percussion, and are not attending Malletlab, you're doing something wrong.
Noah Avelar | 2018 Member
Where do I even begin...

Malletlab has simply been the most amazing time of my life. I had the privilege to collaborate and bond with people who share the same love for my craft as I do as well as learn from those who made me fall in love with it.

Music has the power to bring people of all kinds together. It blurs all prejudice and breeds tolerance. The learning environment of this camp directly reflects this. I've never felt more at home. Being surrounded by such a group of diverse people opened me up to so many new ideas, techniques, and ways of thought. Music (and the arts as a whole) is so much larger than just the performance. It's about connection through one common passion.

My experiences at Malletlab have completely redefined me as a musician, student, leader, and future educator. I am optimistic towards the future of my education and all the things I can do to push the art forward.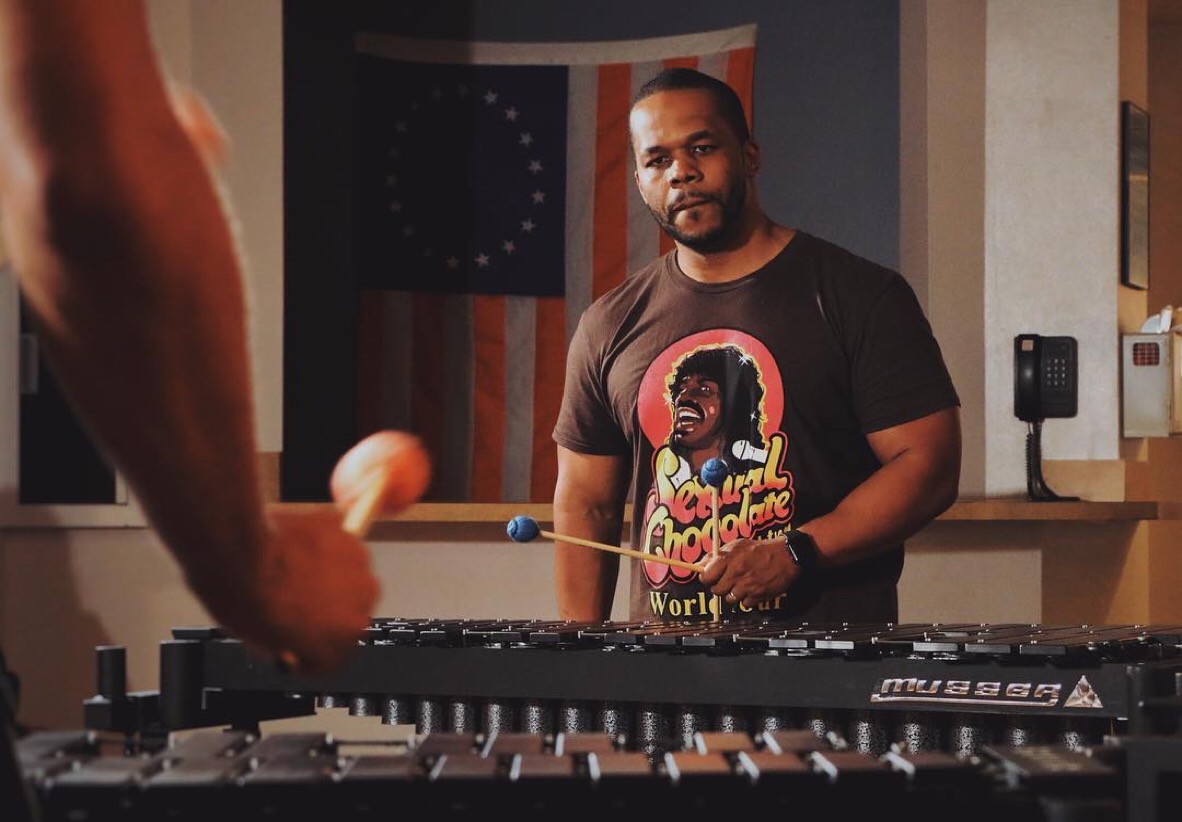 MalletLab 2018 Summer Intensive Faculty
Tim Mcnulty | 2018 Member
Malletlab was an experience worth a lifetime that changed me as a musician and just as equally as a person. When you put 11 of the best percussion musicians, educators, and composers with 47 of the best students in the world, something magical happens. I came to malletlab wanting new perspectives on mallet percussion and I got that and so much more. I can't express how life changing the malletlab experience has been for me. I now have a family for life.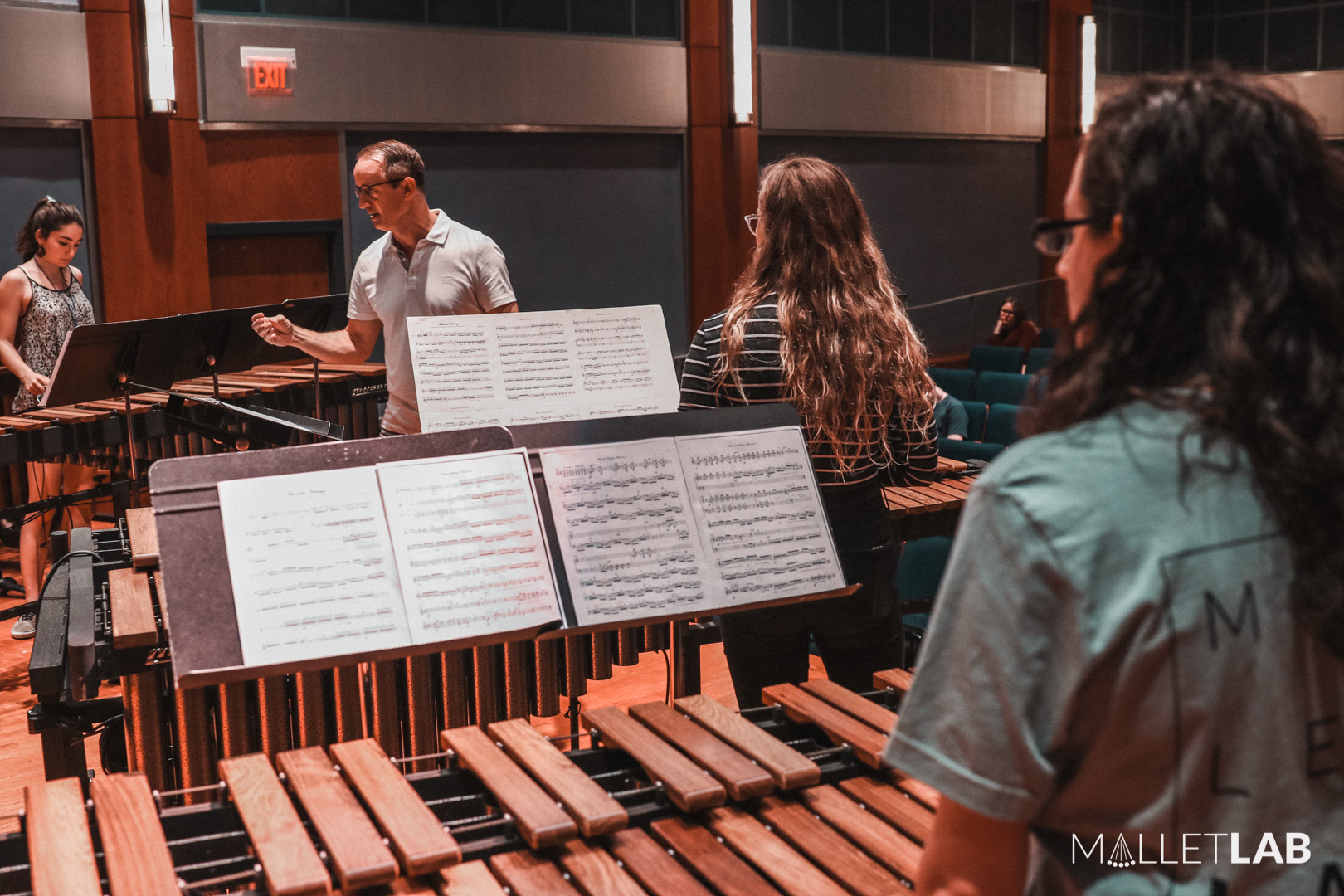 MalletLab 2018 Summer Intensive Faculty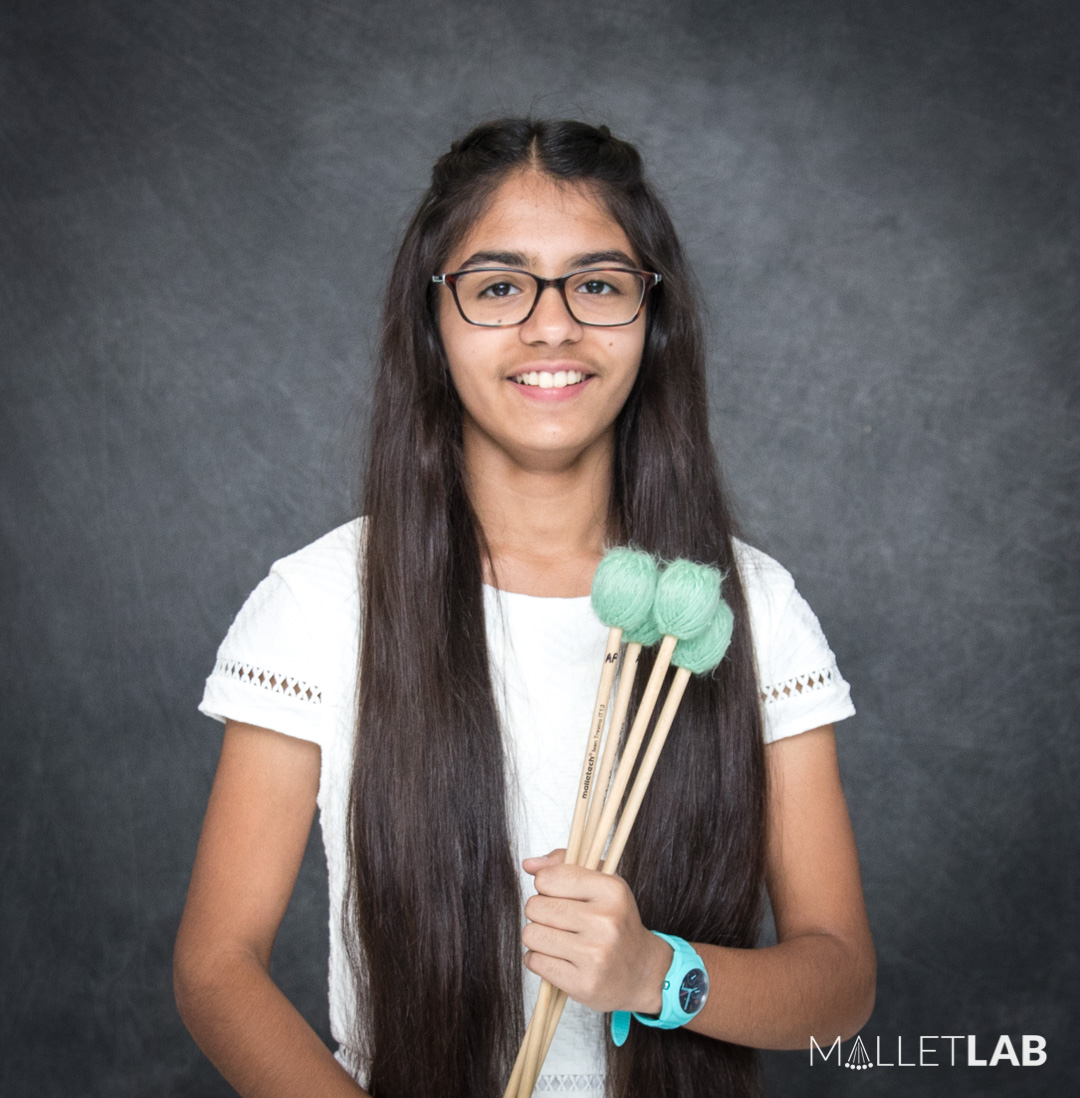 Aanika Patel | 2018 Member
During the week of MalletLab, I expanded my musical career with some of the most prestigious percussionists from all over the world. They helped me learn about all aspects of music, ranging from solo-playing, to composing. After that week, I walked away overflowing with knowledge about how I can make my playing better as a whole.
Andrea Tafelski | 2018 Member
Malletlab is one of those experiences that fills your heart up with so much joy and excitement for this very unique corner of music we've all collectively occupied. There were so many different perspectives provided by the diverse group of people teaching and attending. Having the opportunity, in such a safe and encouraging environment, to discuss the many different facets of percussion was eye opening. One of my favorite things was witnessing the musical communication that took place during the improvisation sessions. It's amazing to be able to see it happen up close and, since its something I was never really exposed to in my classical percussion upbringing, it really gave me a whole new perspective on our instrument. OH YEA AND CHECK THIS I got to perform with a whole group of female mallet players. Never in my life have I been in a percussion ensemble setting that was mostly women let alone ALL women (Plus Mark Ford). I'm so grateful to have been exposed to the amount of incredible experiences, knowledge, and people there and I'm so thankful that they continue to post educational content throughout the year!